Thought I'd do a "little" organizing. Of course it turned into a "big" project.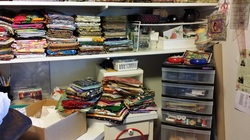 Before...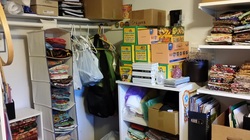 some more, Before...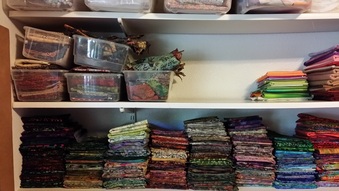 ...and After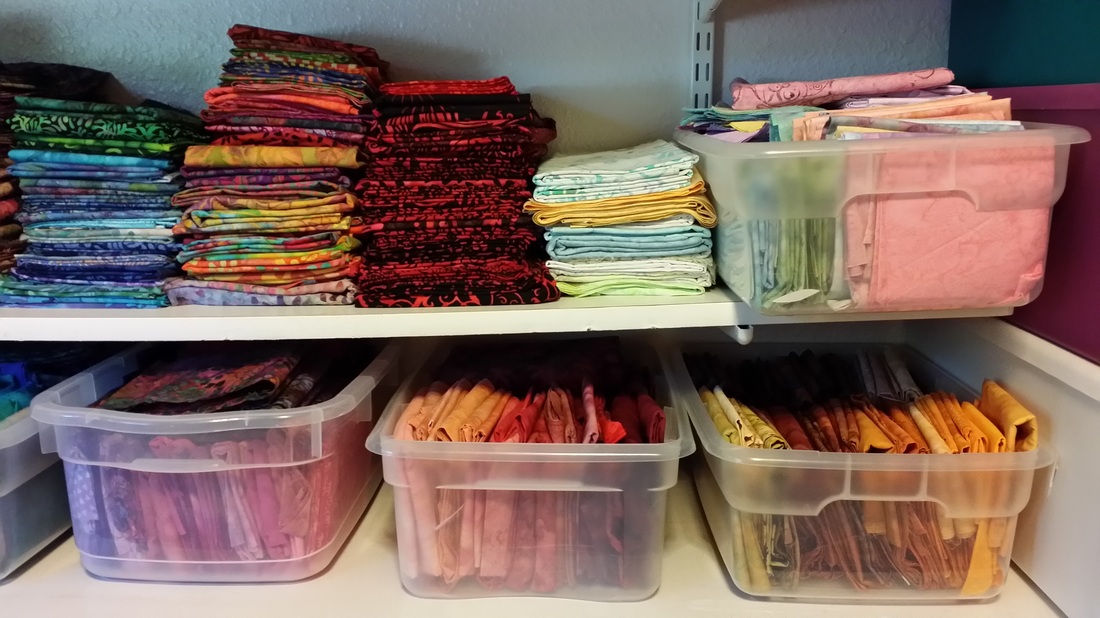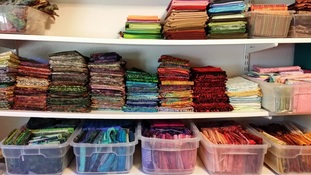 ...and more After.
A picture of me and Dad when I was in High School, and an "old school" sewing machine like Mom used. I think of them often when I'm in my Fortress of Quilt-itude. Miss you both!